Latest Events

Embedded Systems Solutions participating in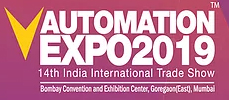 At Bombay Convention & Exhibition Centre (BCEC), Goregaon (East), Mumbai
25th – 28th September, 2019
Hall # 2, Booth No. X-23
Our Products on Display : Hardware & Software Development Tools for Automation Applications
Date: 8th September, 2019
About AUTOMATION EXPO INDIA – 2019
https://www.automationindiaexpo.com/
Automation Expo by IED Communications, is India's largest and Asia's 2nd biggest Automation show.
The 13th edition of Automation Expo held at Hall No.1 & 2, Bombay Convention & Exhibition Centre, from 29th August to 1st Sept, 2018, was a grand success – an event of superlatives in terms of exhibitor participation, visitor count and the business transacted as well as opportunities presented.
The 14th edition of the AUTOMATION EXPO 2019 is being held from 25th to 28th September 2019. The theme of 2019 is Digitalization & Industrie 4.0.
The 2019 expo will also be a power packed show with conferences, summit, roundtable and interactive talk sessions
Following special clusters are organized this year again at AUTOMATION EXPO 2019.
Robotics
IIOT
Start ups
Building Automation Systems
MSME
For More Information about our Products write to :
Phone:
080-6764 8888
Email:
sales@esaindia.com
Websites:
www.esaindia.com