Latest Events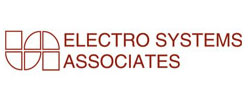 Electro Systems Associates participating in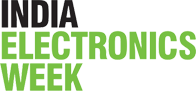 KTPO, Whitefield Industrial Area
Bengaluru, India
February 13, 14 & 15, 2020
Stall No. E-16 & E-16A
Our Products on Display : Hardware & Software Development Tools, Test & Measurement Insturments for Embedded Designs
For Free Entry Pass Registration visit
Date: 5 February 2020
About India Electronics Week 2020, India
https://www.testing-expo.com/india/en/index.php
Southern India's largest full vehicle and component testing and validation technologies and services show!
If you need to reduce development time, increase quality and decrease product failures, you need to attend Automotive Testing Expo!
India Electronics Week is a mega show with multiple co-located events including expositions, conferences and seminars. Aiming to promote and enable development of SMARTER products in India, IEW showcases the latest products, solutions and industry best practices involving the design and manufacturing of electronics. And, that's why IEW is held only at Bengaluru–the technology capital of India.
The conferences at India Electronics Week 2020 deliver an unsurpassed depth and breadth in practical content. Participate in cutting-edge talks and trainings by industry stalwarts and thought leaders, who are transforming the electronics industry themselves. Build the skills you need to get ahead with your career or business, and the ones you need to stay ahead
For More Information about our Products write to :
Phone:
080-6764 8888
Email:
sales@esaindia.com
Websites:
www.esaindia.com