Latest Events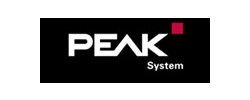 Webinar on Comprehensive CAN(FD) & CANopen(FD) Hardware and Software Development Solutions
Date and Time: 17th Feb 2021, Wednesday, 3:30 PM IST, 6.00 PM Singapore Time Planned duration: 1 hour 30 minutes Speakers: Holger Adamiak, Head of Design at PEAK-System,
Olaf Pfeiffer, President at EmSA
Embedded Systems Solutions, ESS, the leading one stop solution provider for hardware and software Embedded Solutions in India, invites to this very informative webinar about the best hardware and software tools for CAN(FD) & CANopen(FD).
PEAK-System, is a leading provider of hardware, software, and services for automotive and industrial communication with emphasis on the fieldbuses CAN and LIN. PEAK-System along with EmSA software, provide a secure way to communicate with and configure CANopen/CAN applications.
Hence PEAK-System CAN/CAN-FD solutions along with EmSA provide the most comprehensive solution for application development, simulation, analysis, monitoring and debug across all the communication layers of the CAN and CANopen.
For more information contact :
Phone:
+91 9845055869, +91 080-67648888 (Extn. 31/36)
Email:
peak-systemsales@esaindia.com
Learn More