Latest Events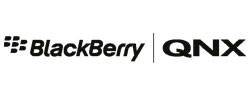 Webinar: Mastering Mission Critical Embedded Systems: Unleashing the Power of BlackBerry QNX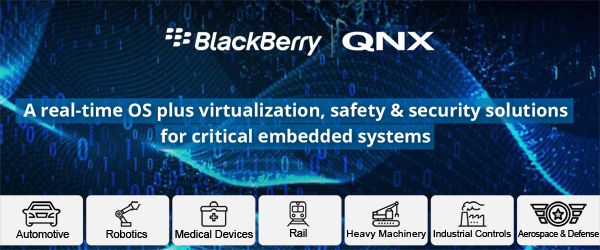 Join us for an engaging and informative webinar as we delve into the world of mission-critical embedded systems and discover how BlackBerry QNX can help you develop cutting-edge solutions that are safe, secure, reliable, and high-performing.
Date
Thursday, July 20, 2023
Time
3.30 PM to 4:30 PM IST
Speakers
BlackBerry QNX
Sachin Dhiman, Principal Field Application Engineer
Naresh Kumar, Field Application Engineer
Don't miss this opportunity to learn from industry experts the strategies that will shape the future of mission-critical embedded systems. Reserve your spot today!

In this webinar you will gain valuable insights into the critical aspects of design and development of Mission Critical Embedded Systems.
Designing for Safety: Explore the essential safety concepts and methodologies required to develop embedded systems that meet the strictest safety standards, including ISO 26262, DO-178C, IEC 61508, and more.
Ensuring Security: Learn about the critical security challenges faced by mission-critical systems and explore the robust security features and mechanisms provided by BlackBerry QNX.
Achieving Reliability: Understand the importance of reliability in mission-critical systems and discover how BlackBerry QNX enables fault tolerance, failover mechanisms, and real-time performance to ensure uninterrupted operation in high-stakes environments.
Unleashing Performance: Dive into the world of high-performance embedded systems and explore how BlackBerry QNX enables real-time responsiveness, low-latency communication, and efficient resource utilization.
Mission Critical Systems like Industrial Control, Medical Devices, Rail and Robotics systems have been running optimally, reliably and staying cost-efficient for decades with BlackBerry QNX solutions.

Embedded Systems Solutions (ESS), a leading provider of hardware and software solutions for the embedded real-time systems market, offers BlackBerry QNX products and services in India.
For more information contact :
ESA Sales Team
Phone:
+91 98454 03264
Landline No.:
(91) 80 6764 8831/32/36
Email:
sales@esaindia.com
Learn More