Latest Events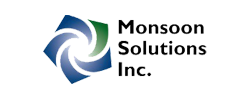 Webinar on Power Measurement for Semiconductor Devices
Date and Time: Wednesday, 3rd March 2021 and 11.00 AM IST Planned duration: 1 hour Speakers: Bhooshan Iyer, Vice President, ESS, Arul Prakash, Senior Engineer, ESS
ESS invites you to an engaging webinar on measuring power consumption of semiconductor devices using Monsoon Power Monitor Solutions. The webinar will include a live demonstration!
Power consumption is extremely important in low-power processors, systems-on-chip (SoCs) and networks-on-chip(NoCs), which are widely used in portable, battery operated, embedded systems like Drones, Medical Devices, Wearables, Edge Devices, Communications Devices.
Monsoon Power Monitor is an essential tool for semiconductor designers, testers, and quality control managers to automate and precisely measure power being consumed by their semiconductor devices especially when operating in low power/power saving modes.
The power consumption for SosC/NoCs is dependent upon the software running on the processor. During the software development process, it is highly recommended to check the power consumption of the system while the actual software is running. automate and With Monsoon Power Monitor engineers can measure very precise power consumption data of semiconductor devices, gain valuable insights and work towards minimizing or eliminating unnecessary power drains in their designs.
This webinar will discuss the usage of Monsoon High Voltage Power Monitor. The webinar will elaborate the test solution to precisely measure power consumption data of the devices under test (DUT). In this webinar, attendees will learn programmatic control of PowerTool GUI, set trigger codes to control the sampling (start/stop) and setting up loops for repeated tests.
For more information contact :
Phone:
+91 98450 83528/+91 80-67648888
Email:
msoonsales@embeddedindia.com
Learn More